Article from the BBC
Manicure, leg wax… Botox. In recent years, 'wrinkle fillers' have become as common for some women as a pedicure. But having a Botox injection (AKA Botulinum Toxin) is very different to having your nails done.
It's a prescription-only medicine that has to be administered correctly. If it's not, it can lead to infections, drooping facial features, and even impaired vision or breathing difficulties. In the UK, around 100,000 Botox injections are carried out each year.
If you want Botox, whoever gives it to you, whether that's a beautician or a cosmetic surgeon, should also refer you to a medical professional – their prescriber – who will check you're fit for the procedure. They'll check everything from your age to allergies to whether you're pregnant.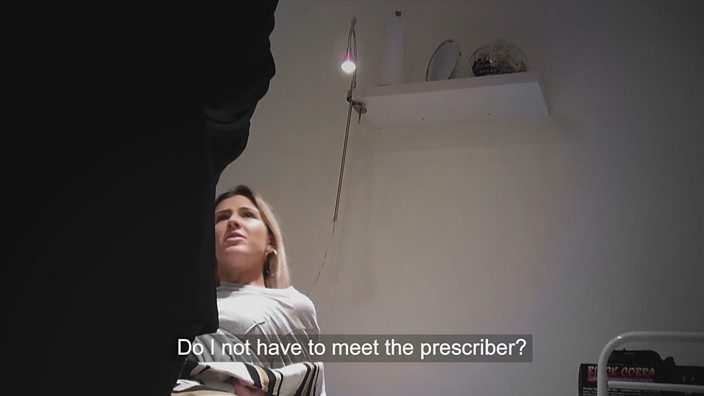 By law the person prescribing Botox should be a doctor, nurse, dentist or prescribing pharmacist. While guidelines by the General Medical Council (GMC) state that they should also meet you face to face: Skype doesn't count. Only when the prescriber is happy should the Botox be administered.
But this isn't always happening. Instead, some Botox practitioners are giving Botox without actually referring clients to prescribers at all, while in other cases prescriptions are being issued by prescribers on the basis of just phone chats with clients.
In the programme, 24-year-old journalist Ellie Flynn poses as a client, speaking to various beauticians who all offer her Botox – some arrange for her to speak to a prescriber on the phone.
Some also tell her they are registered nurses, but when Ellie checks the medical register she can't find any evidence to back up the women's claims.
There are laws and GMC guidelines about prescribing and administering Botox. Doctors who don't prescribe face to face risk being struck off.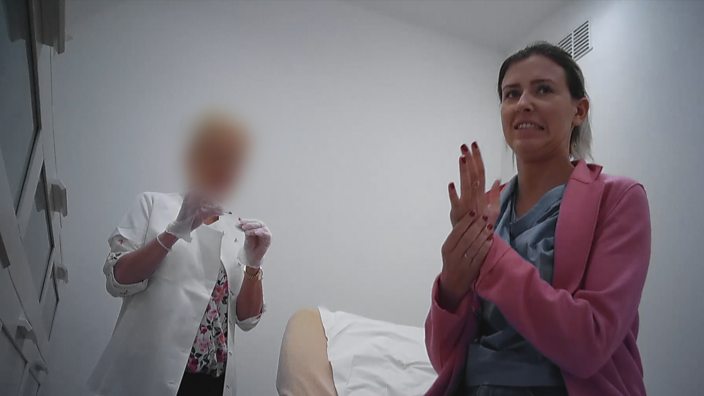 Ashton Collins, a director at Save Face – a government-approved register of accredited practitioners – estimates around 90% of patients "are not aware that Botox is a prescription medicine." She thinks "some beauticians don't realise [either] and are being exploited" though of course there are some who deliberately flout the rules.
Having Botox without seeing a prescriber increases your chance of complications. And if it does go wrong, the Botox stays in your face for up to three months.
Take Marie, 35. She had Botox without seeing a medical professional: "I thought I was looking a bit old and haggard. So I looked into getting myself some Botox. There was a really good deal online. But after I had it, I looked like I'd had a stroke. I couldn't pronounce my p's, b's… and every time I took a drink out of a cup it was just pouring out the side of my mouth."
Marie had no choice but to stay that way until the Botox wore off. The risks weren't fully explained to her, but they should have been.
While undercover, Ellie has a phone consultation with the supposed doctor in which several important questions aren't asked. Once she's in the salon she tells them she's 'pregnant' – and it's only then that they tell her they can't administer the Botox – as the effects on the baby are unknown. If she hadn't mentioned it, they'd never have known.
The GMC guidelines say prescribers shouldn't prescribe Botox over the phone – but a lot of the clinics Ellie visits offer a phone consultation with a doctor. It isn't clear whether they know it is wrong to do so.
At one point, she is offered a phone consultation with a doctor calling himself 'Dr Shree'. His real name is Dr Shreedhar Vaidya – and he was struck off. Ellie tells him she's a beautician and he tells her he's still arranging for Botox to be prescribed for many beauticians. He says he works alongside other doctors to make this happen and is very open about how much money he makes, even showing her recent accounts.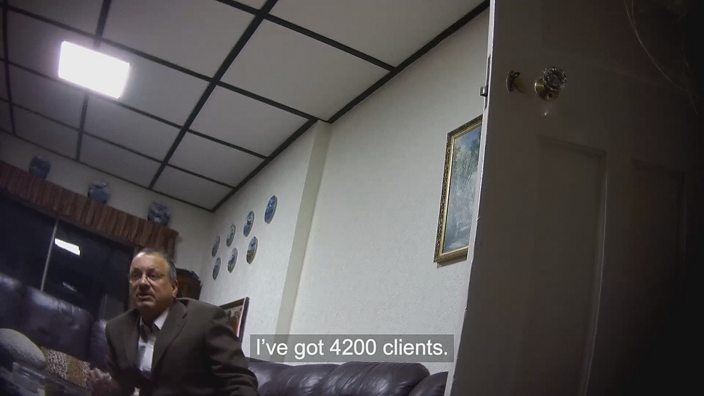 "You just ring me when you've got a client," Dr Shree tells Ellie. "Then we can look at them from the database and get a script [prescription] for them. I've got 4200 clients, among my 80 or so injectors," he reveals.
'Dr Shree' has completely denied any wrongdoing since discovering BBC Three was filming him. He has repeatedly declined further offers of interview, and has criticised the BBC's methods. He insists he's entitled to call himself 'Doctor' Shree.
Sally Taber, director at Treatments You Can Trust –  a register of practitioners who guarantee  they provide injectable cosmetic treatments in accordance with regulations – says that the Joint Council for Cosmetic Practitioners (JCCP) is opening a new register this month where the public can check whether the person administering Botox to them has met the required qualification.
Guidelines are being flouted by some when it comes to giving out Botox, and the public needs to be more savvy about it. As Sally says, "When you have your boiler done, you always check that person is properly qualified. So why don't you do it when you're getting something injected into your face?"