slider 1 slim

Aesthetic Anti-Ageing
Treatments
All Treatments by Plastic Surgeons
slider 1 slim - copy

Customised care in a
non-pressurised environment
All Treatments by Plastic Surgeons
slider 1 slim - copy - copy

Helping you achieve the
look that you desire
All Treatments by Plastic Surgeons
slider 1 slim - copy - copy - copy

High Quality
Personalised Treatment
All Treatments by Plastic Surgeons
Dermal Fillers
As part of the ageing process we tend to lose facial fat which results in volume loss, which changes the appearance of our face. Dermal fillers can help to restore this loss in volume, giving you a more youthful appearance. In some cases, fillers can be used to enhance facial features such as in lip and cheek augmentation treatments.
At Cosmedic Aesthetics you will have a no-obligation consultation with our plastic surgeons who are experienced in facial aesthetic assessment and treatment.
You will be provided with a bespoke treatment plan tailored to your areas of concern. We use the leading brands of facial fillers with the effects lasting up to 18 months.
The procedures only take a few minutes and involve careful placement of injections into the required areas.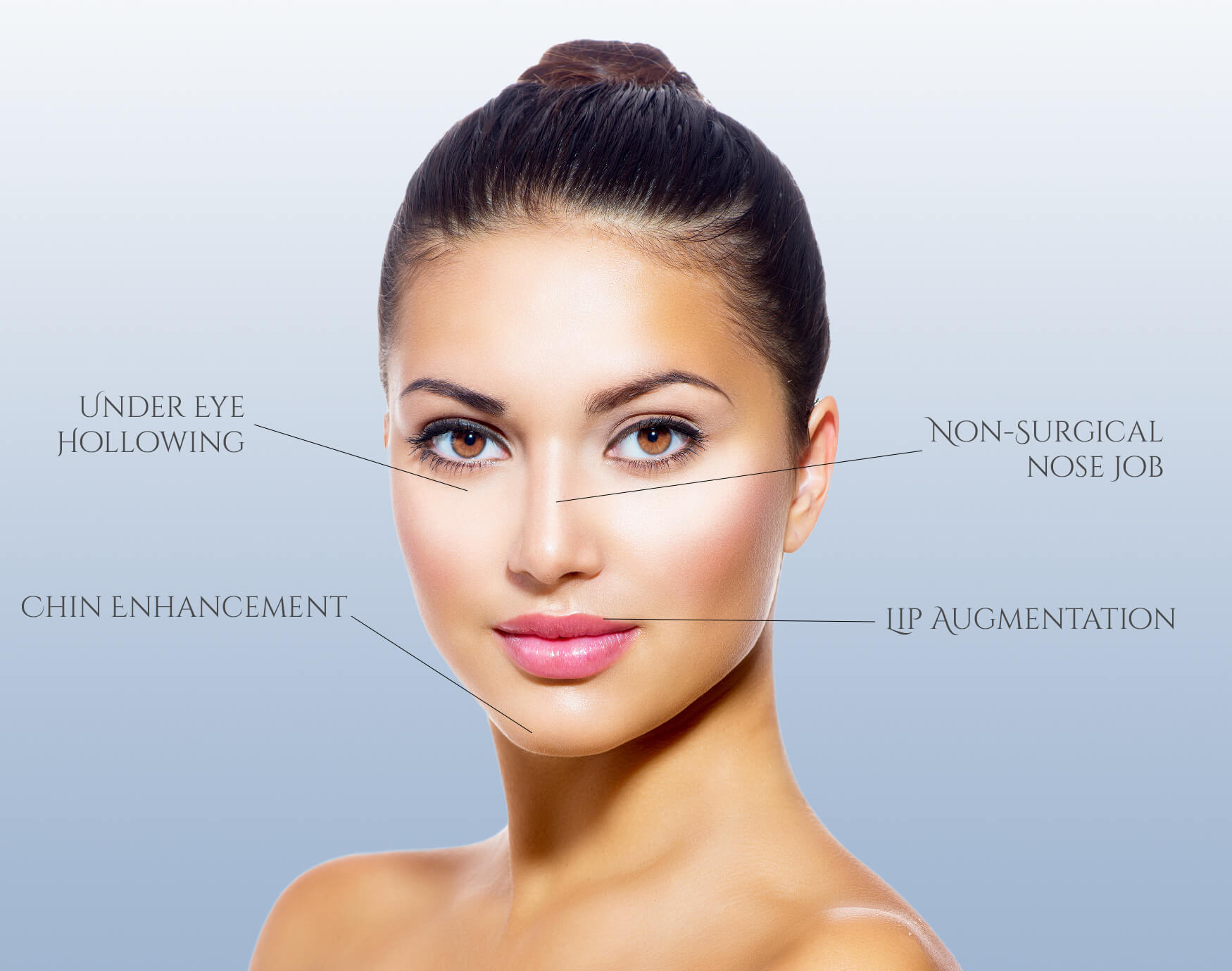 Dermal Fillers Pricing
•Lip Augmentation from £180

•Facial Fillers from £180

•Non-surgical Nose Job from £450
What aftercare is provided?
A free 2-week check-up is offered to all patients to review the results of your treatment.
When will I see the results of treatment?
Some of the results are immediate, however you should expect further improvements over the next few weeks.
How long until I can resume normal activities?
We recommend that you avoid any strenuous physical exercise, excessive alcohol and make-up to the area for 12-24 hours after treatment. It is important to avoid rubbing the injection sites. More information regarding post treatment activities will be provided during the consultation.
How long do the effects of treatment last?
The results can last up to 12-18 months.
Are there any potential complications?
After your treatment there may be some redness, but this should settle over the next few days. Less commonly there can be bruising, swelling or allergic reaction.